The current Fabasoft Cloud September 2021 release delivers an array of "intelligent" and useful features. September highlights include OData integration, which allows you to access data from Fabasoft Business Process Cloud using business intelligence tools, and to prepare the data visually. On top of that, you can also set up in-house support teams to answer context-related user queries on the spot, in addition to our Fabasoft Cloud Support.
OData integration in Fabasoft Business Process Cloud
OData integration (https://www.odata.org) gives you external access to your data in Fabasoft Business Process Cloud. A business intelligence solution such as Microsoft Power BI helps you retrieve relevant data quickly and easily, analyze the data, and present it clearly and concisely in the form of reports.
Using the OData (Open Data Protocol) standard, an HTTP-based protocol, you can easily retrieve the desired information in a structured form via an interface. (Note: Apart from separate licensing, OData integration also needs to be activated by the Fabasoft Cloud Sales Team. If you're interested, please send an e-mail to cloud@fabasoft.com).
Setting up an OData service
An OData service can be created in apps in which reporting is enabled (such as Fabasoft Contracts). In order to query data, you create an OData service in the particular Fabasoft Business Process Cloud application, in which you define the object classes and properties that you want the OData API to retrieve. For instance, if you want to access your contracts, you set up an OData service in Fabasoft Contracts.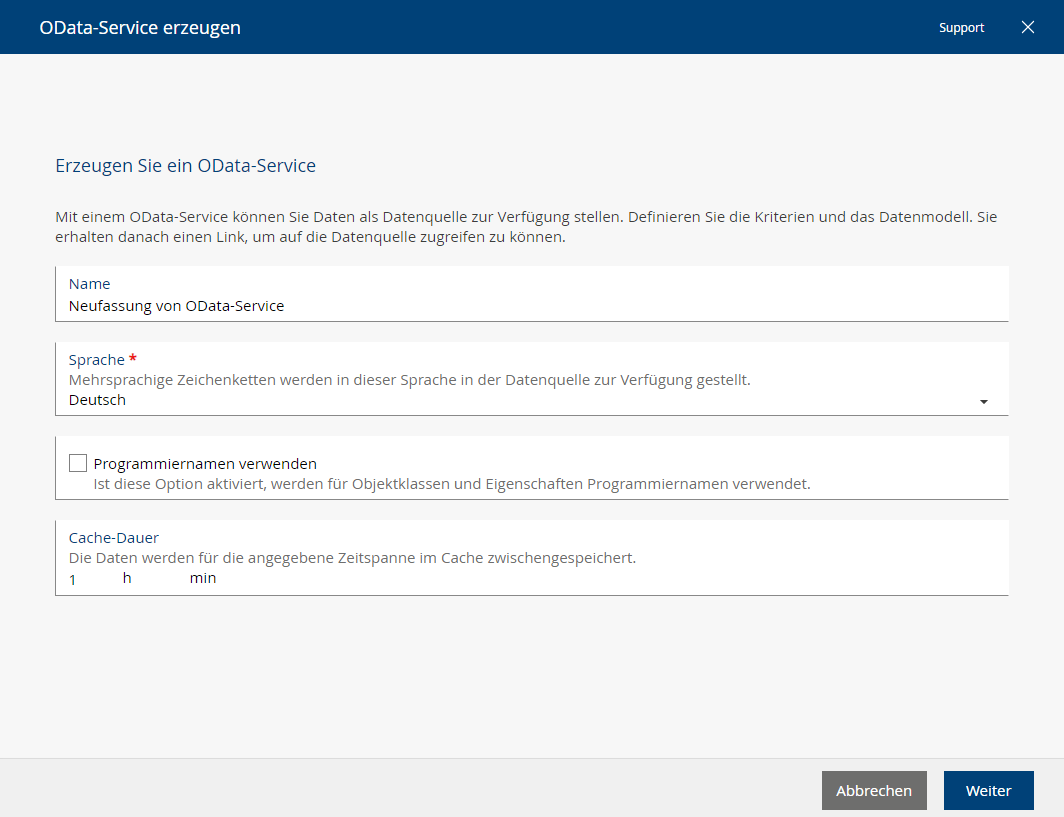 Using "Templates and Preferences" > "Reports and OData Services" you can create an OData service in which you define which data you need.
Analyzing the relevant data and presenting it clearly and concisely
Once the OData service has been generated, you will receive a URL that gives you access to the entire dataset. The analysis and preparation, including report generation, are carried out in business intelligence tools like Microsoft Power BI or your own in-house solution.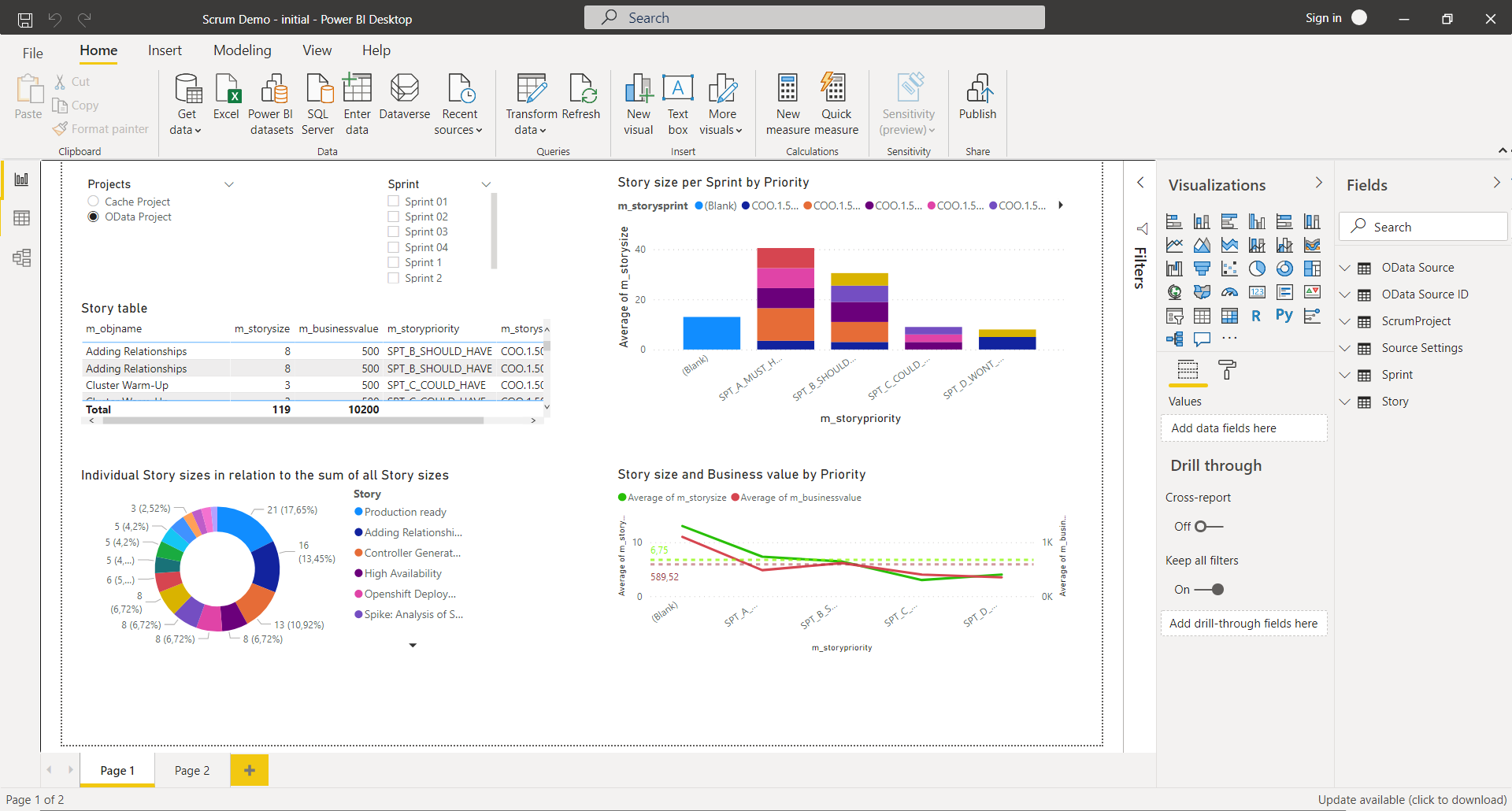 OData integration will help you find meaningful insights quickly in the data from Fabasoft Business Process Cloud.
For further details, please refer to our White Paper.
Expanding the support offering to respond more effectively to user requests
The Fabasoft Cloud September 2021 release expands the spectrum of support. In addition to our Fabasoft Cloud Support, which is included in the scope of the current support agreement, you can set up your own support teams for various levels. These support teams are the primary responders to context-specific requests from your organization, and serve to round out the entire support process. What's more, for an additional fee, a dedicated app support team is on standby for custom apps.
Defining an additional level of in-house support
Designate an internal point of contact or even an entire team to handle support requests at the organizational level and for app configuration, app room, or team room issues. Wherever a user needs help, he or she simply clicks "Submit Support Request" and sends the request – including a screenshot where needed – straight to the appropriate team.
The user fills out the form and sends it straight to the designated in-house support team. You can define your own branding for the support request dialog to indicate that the in-house support team is being contacted.
Responding in house or forwarding to Fabasoft Cloud Support
The members of the in-house support team can view the activities in their worklist and also receive automated e-mails with the corresponding link to the support request at the service desk. Since the support team agent has a precise understanding of the problem in its context, the issue can usually be resolved and closed swiftly.
If the in-house team is unable to provide the primary resolution and response to the issue, they can always contact Fabasoft Cloud Support and submit a more detailed request just as they have in the past. The support team also has access to a dashboard to assist them. (Note: Please contact the Fabasoft Cloud Sales Team by e-mail at cloud@fabasoft.com to request access to this feature.)
Click here to view a detailed description of these and other new features included in the Fabasoft Cloud September 2021 release.