With over 88 million visits per month, willhaben is Austria's largest online marketplace. Since 2006, willhaben has digitalized the purchase and sale of goods, services, and vehicles on its platform. Job advertisements round out willhaben's range of services. Digital services are not limited to the core business; instead, there is also a focus on in-house processes. For instance, changes in the legal environment coupled with the company's expanding size resulted in the need to establish contract management in a modern cloud-based software solution.
Spreadsheets and their limits
The adoption of the General Data Protection Regulation presented companies with the challenge of sifting through their existing contracts and reviewing them to ensure compliance. And this was also the case for willhaben. It was a large-scale task, the first step of which involved merging all of the contracts into a central contract list, including their status and other metadata. A spreadsheet application was initially used to provide this overview. In day-to-day work, however, this method quickly reached its limits. Because the end of the last column of the table is only the beginning of the search for the specific contract and the details of its content. A time-consuming process, aggravated by non-centralized filing systems and high ongoing maintenance costs. For willhaben, a simple digital filing system was simply not an adequate solution. That's the reason why the company chose Fabasoft Contracts, since optimizing intra-company collaboration in the context of contract management was also high on the wish list.
One central source for the whole company
The contract management department serves as the watchdog for all contracts, organizing and controlling the cloud-based central storage of digital contract files. They are consolidated in clearly arranged contract lists. This also includes adding new metadata to the forms, something that is very easy to do in Fabasoft Contracts. The company's managerial staff have the appropriate access rights to these contract lists. Instead of having to go to great lengths in their search for contractual information, the relevant staff members have direct access to their contracts, backed by intelligent semantic full-text search. This reduces the workload and saves time for everyone involved.
Structured processes connect the players
Predefined and customizable processes enable the stakeholders to collaborate effectively and transparently over the entire contract lifecycle. For instance, as part of review and approval processes, workflows automatically integrate the areas that need to be included. The process status is fully transparent at all times. Users can track any changes made to documents, and share comments and notes directly in workflows or contracts. The contract management department also integrates external corporate lawyers into Fabasoft Contracts as required. Intuitive permissions management, which makes it easy to add roles and users, is key in this regard.
The electronic signature – a must-have
Automating the signature processes was a high priority for willhaben. In response to the increased challenges associated with home office arrangements and co-worker accessibility, it was clear that the only viable option was to use contract management software with native advanced electronic signature capabilities in accordance with the eIDAS Regulation. For willhaben, adopting digital signatures means eliminating the hurdles and time-consuming work steps involved in obtaining signatures that are required on a daily basis. The signatories themselves also benefit from the mobile access options.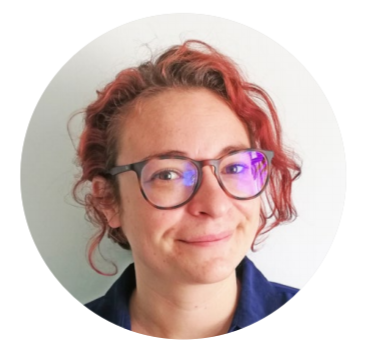 "We focused on finding a contract management software providing the ideal support for our everyday workflows. Fabasoft Contracts stands out thanks to its intuitive operation, making it that much easier to onboard new stakeholders." - Luna Masuch
Data Privacy Officer, willhaben
About the company
Founded in 2006 and headquartered in Vienna, willhaben internet service GmbH & Co KG is Austria's leading free online marketplace, featuring over nine million articles and services. The ad platform's service offering includes real estate, cars and other vehicles, jobs and career, as well as a marketplace for all kinds of goods and services. With 8.5 million unique clients and 1.8 billion page views, willhaben is among the Internet services with the widest reach in the entire nation.
You can find the case study as a PDF document here.