"When are we leaving?" That's what we ask our mom every day when we pack the snacks into our backpacks. We're called Emma & Jana and we're twins. And we can't wait to get to "FABI's Kindernest" in Linz. That's the company child and summer care facility run by Fabasoft, the firm where our mom works. You've probably heard about it. All the kids are between one and three years old and really good friends. HOW funny it is, we tell you here.
It's really "beastly funny": playing, crafting, painting, climbing, sliding, ...
Hooray, finally our day at "FABI's Kindernest" starts. We are happy to meet our friends and to see our pedagogues Daniela, Gabi, Isabel, Karla and Qin from "Diakoniewerk Oberösterreich", who take such loving care of us. They always come up with a great program for us. We are also happy that our mom works in the office just a few doors from us, completely relaxed and free of worries, because she knows how well the two of us are looked after in the Kindernest. She is very grateful for that, she says.
And we really feel at home in "FABI's Kindernest". We are allowed to try out what we like. There is a painting studio, a large gym with a climbing wall and a roller slide, ...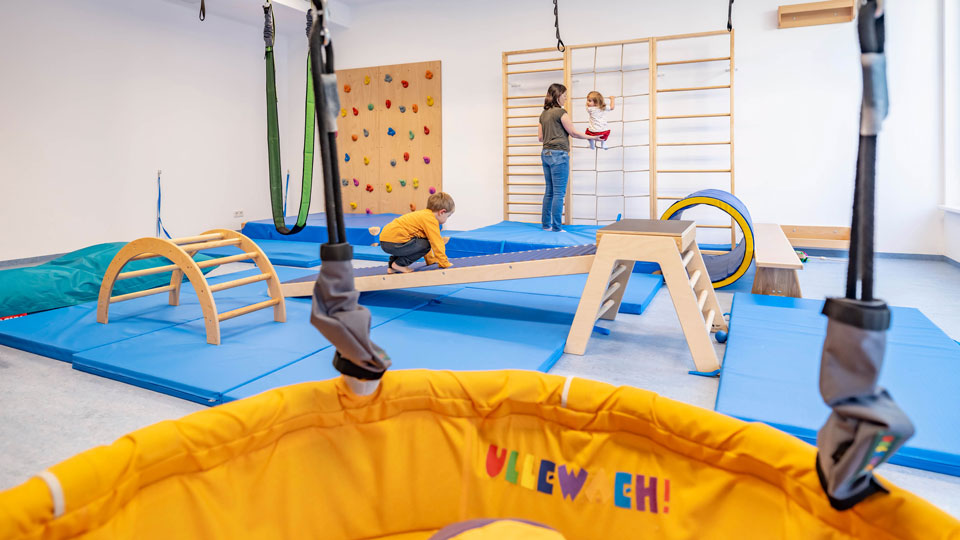 ... a bobby car garage ...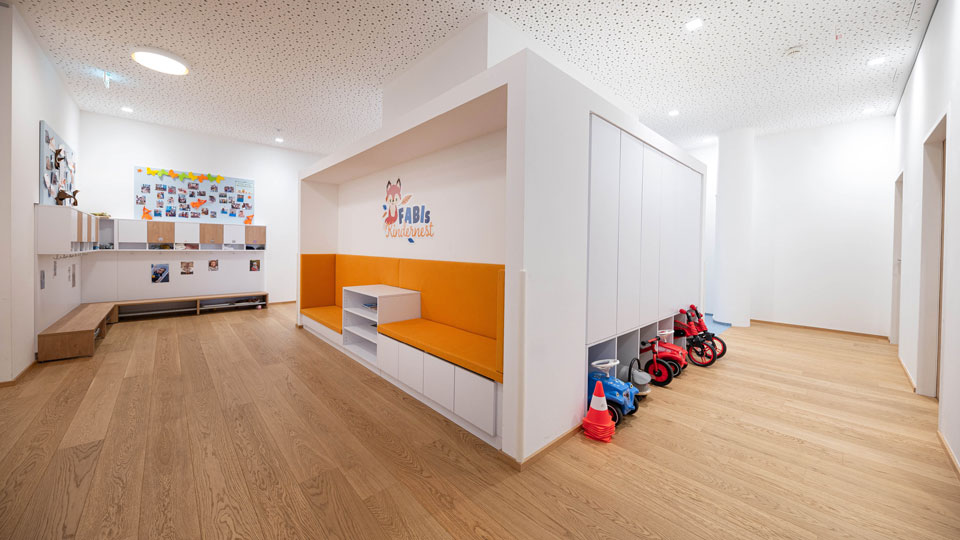 ... and even a playground, outside in the garden.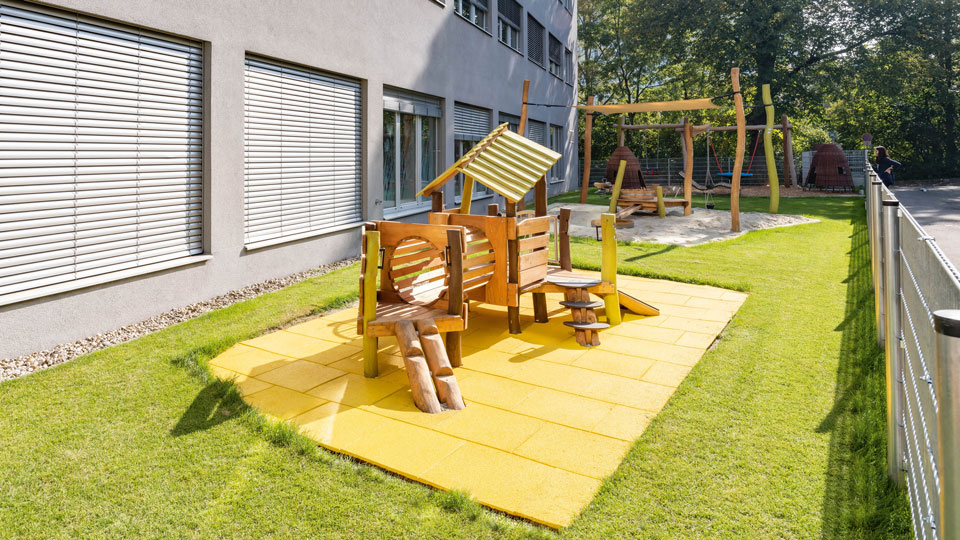 The furniture and toys are made of wood, just like the trees in the forest. Until all the children are here, we enjoy our playing time and all the space to run around. Then we gather in the morning circle, where we greet each other, sing and dance.
This makes us hungry, and we eat our snacks before continuing with crafts, painting and gymnastics. When the weather is nice, we play in the garden or go for a walk with our caretakers along the "Donaulände".
Mmh, our healthy, regional food is delicious ... and our hammock cozy
After playtime, we get a delicious lunch that tastes even better together. Everything is organic and regional, so that we stay healthy. Our mom especially likes that. When we're all fed up, we rest in the relaxation room and gather new energy. Whoever lies first in the cozy hammock is the winner ;-).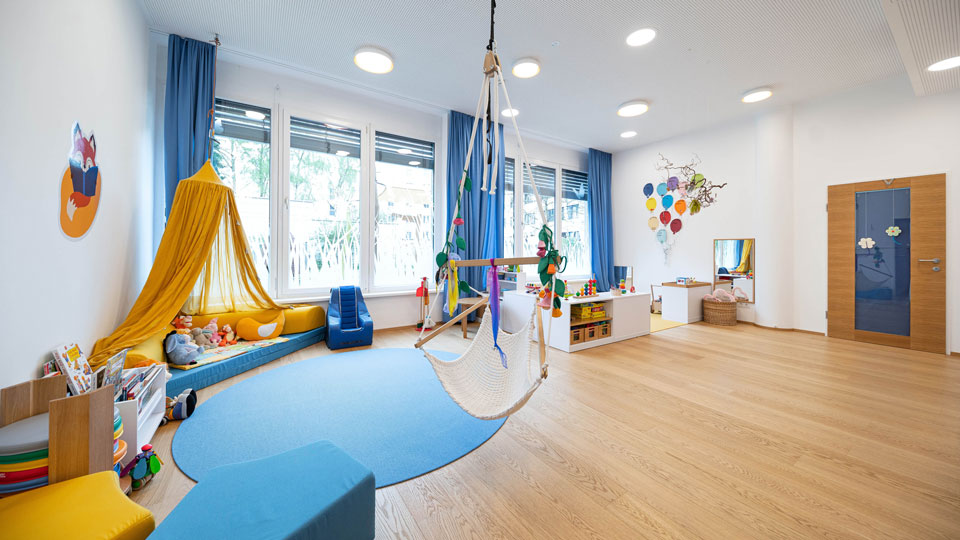 Afterwards, our mom picks us up again in a good mood, and we can enjoy the afternoon together at home – and look forward to the next day at "FABI's Kindernest".