Certified security
Choose a secure data location within Germany, Austria, or Switzerland.
Collaboration made easy
Work collaboratively with your third-party contractors in a shared contract management software.
Mobile access
Access your contract documents from anywhere at any time with the mobile app.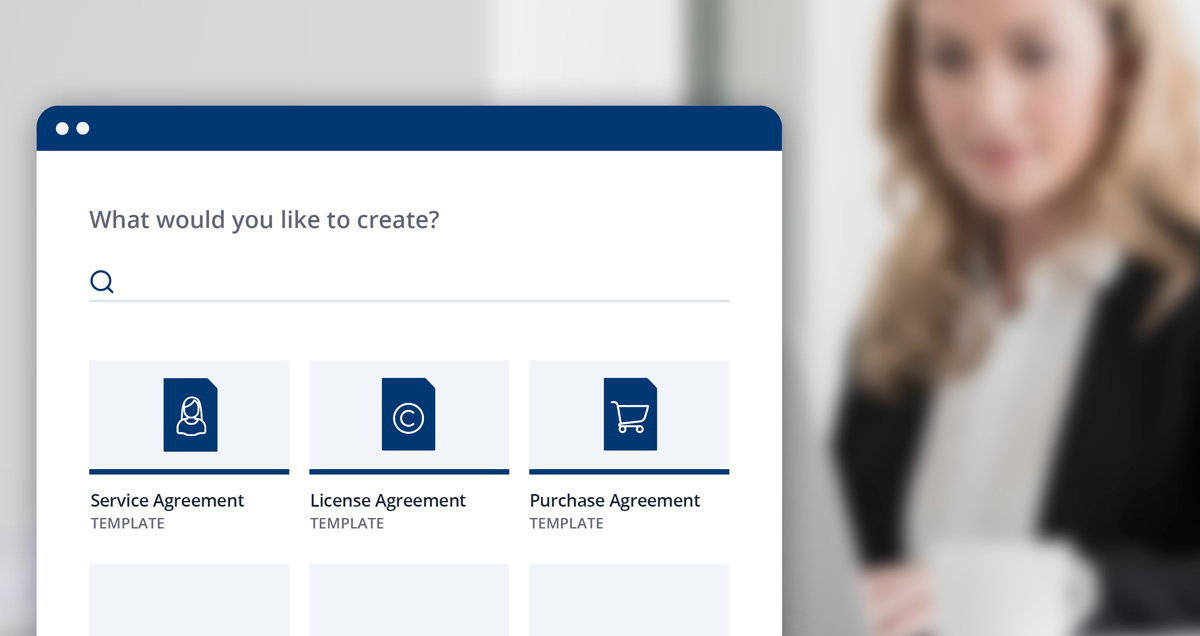 DRAG. DROP. DIGITIZE.
Digitize and create your contracts automatically.
Speed up the digitization of your contract portfolio with drag-and-drop. The intelligent software takes care of reading out your contract-relevant data. Benefit from templates, text modules and the smart clause library when creating new agreements.
EXPLORE. EVALUATE. EXECUTE.
Make smarter decisions faster.
Gain an instant overview of all your contracts with clear, easy-to-read dashboards. Intelligent search provides real-time responses to queries about contract details. Dynamic reporting empowers you to spot opportunities and risks at the touch of a button.
REMIND. REACT. RELAX.
Keep your deadlines squarely in sight.
Connect your personal calendar with the contract management software and enjoy the convenience of a clearly structured deadline management system. Contracts automatically reminds you of any upcoming events and deadlines using push and e-mail notifications.
ANYWHERE AND ANYTIME.
Sign your contracts whenever and wherever you want.
The native and legally binding digital signature capability accelerates your signing process – also available in the mobile app. This makes concluding contracts fast and straightforward.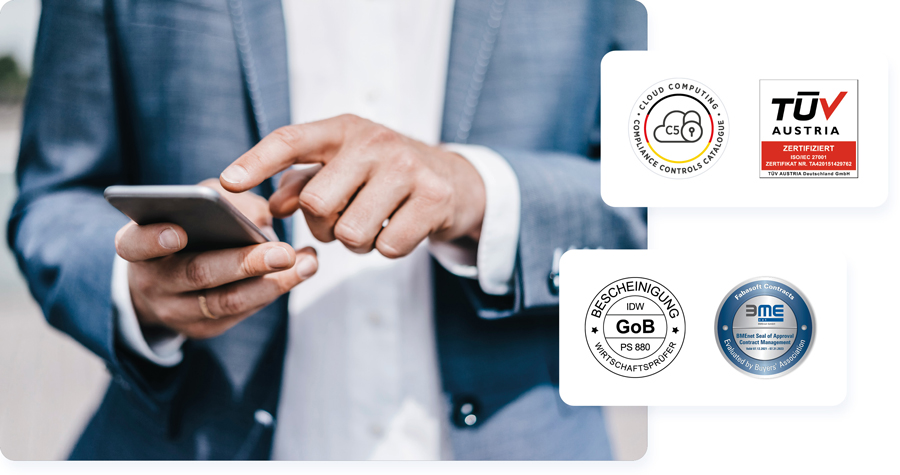 Cloud-based contract management for your specialist department