Discover in this article how Boards on Fabasoft PROCECO supports teams in making their meeting processes more efficient and traceable. Based on the certified Fabasoft PROCECO ecosystem, Boards has the highest data security and accessibility, clearly setting it apart from other software products of its kind. In addition, Boards offers you a wide range of features that save valuable time and resources and promote collaboration.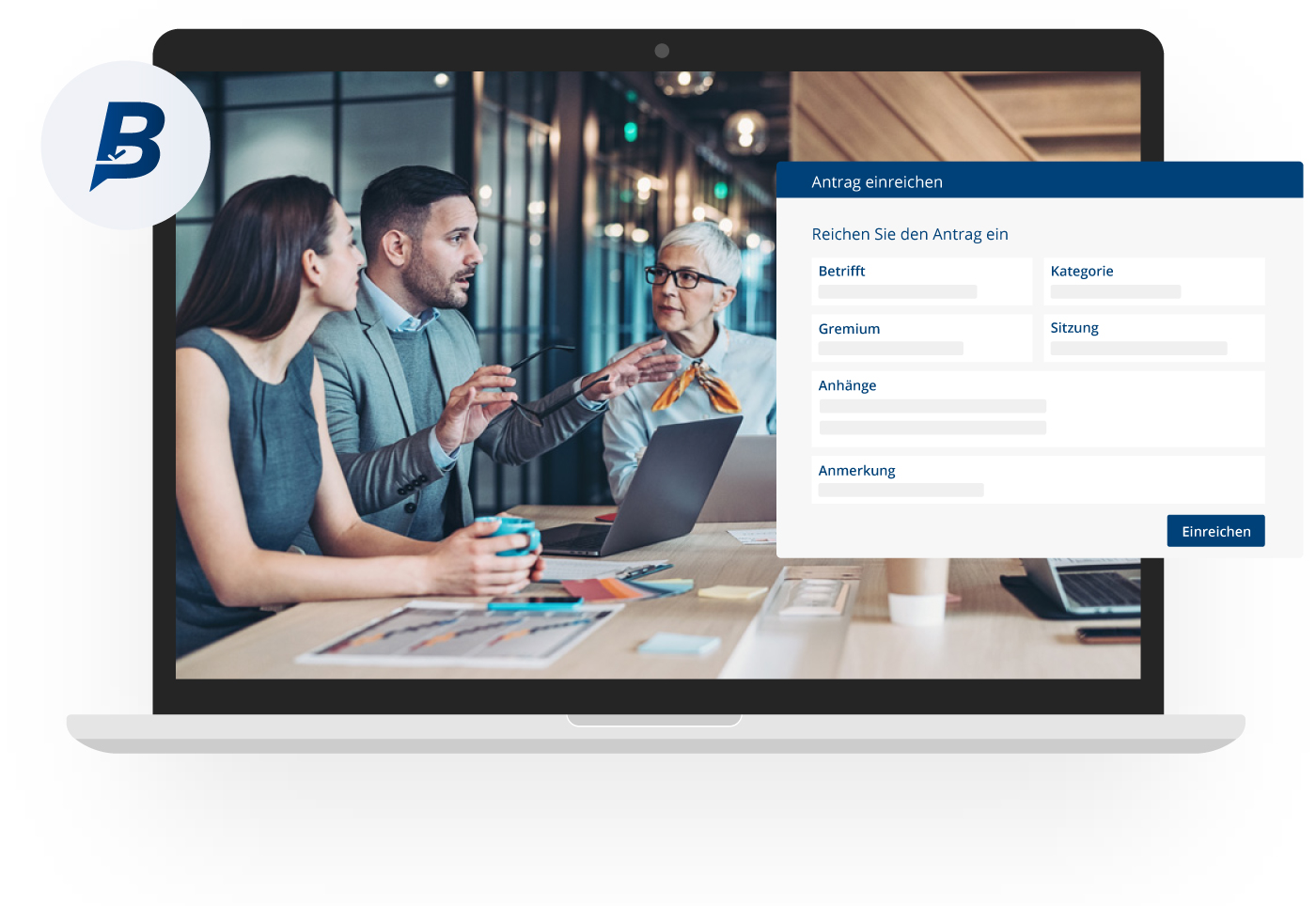 Prepare meetings. Simply secure.
Use your own meeting templates or simply add agenda items and relevant documents. Manage invitations and participants with just a few clicks. The software reminds you of tasks that need to be completed. Thanks to clear dashboards, you and all other meeting participants can keep track of everything at all times.
Submit proposals. Seamlessly integrated.
Present compliant proposals, including relevant documents, in committees and meetings with the proposal management add-on. Organizers can assign them to a meeting as an agenda item in the next process step. Applicants can view the current status of their proposals at any time.
Run meetings. Highly efficient.
Handle meetings in a structured and resource-efficient way with sophisticated features such as an intuitive attendance list, integrated timer and real-time voting. Add relevant documents and tasks to your agenda items and increase transparency and traceability. At the end of the meeting, the software automatically creates a complete and unchangeable protocol.
Document decisions. 100% traceable.
Start approval processes after the end of meetings and sign protocols in a legally secure way with the system's own digital signature. The integrated deadline management and the clear dashboards enable precise task and deadline tracking. Thanks to automatic versioning and maximum revision security, all meetings and resolutions are documented in a transparent and traceable manner.
Learn more about the features of Boards: 
Visit the website or contact us for a product demo.